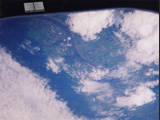 地球人を目指したレーベル。

ちょっと手を伸ばせば情報が入る時代だから、僕らの体験してきたものを、
世界中の同じ感覚を持った全ての人々へ向け発信し、
惑星規模で一つの大きなgrooveを生みたい。

PLANETGROOVE愛で。


The label from tokyo which aimed at the earth people. If a hand is
lengthened just for a moment, since it will be the time when informationenters,
We want to send what We have experienced towards all people withthe same
feeling in the world, and to induce one big groove on a scale of a planet.
It is PLANETGROOVE love.
Launched 2003 Summer from DJ MITSU THE BEATS album released.

A&R are yasuhiro komatsu and masaya fantasista (Jazzy Sport Productions)
had been coordinated music contents for
" Fooding Restaurant" La Fabrique tokyo together. in same time,
they produced radio program, dj events / party, Colaboraton CDs...
and then they started this Label "PLANETGROOVE" in 2003.